Friday, 24 February 2012 09:51
Search engines are always changing their algorithms. As SEO professionals break down the algorithms, new algorithms are written. Search engines aim to change with the times and be able to use new media and new technology to their advantage.
Monday, 06 February 2012 03:15
By Aaron Wall and Andy Hagans.
Link Building... Time-intensive. Frustrating. Sometimes confusing. Yet Unavoidable. Because ultimately, it's still the trump card for higher rankings.
Many of us have been hoping that it would go away. Brett Tabke echoed a sentiment that many, many webmasters hold on to as a hope:
What happens to all those Wavers that think [i]Getting Links = SEO[/i] when that majority of the Google algo is devalued in various ways? Wavers built their fortunes on "links=seo". When that goes away, the Wavers have zero to hold on to.
Written by Brian Chang
Thursday, 14 July 2011 09:13
So what does this have to do with Panda? Panda is yet another ranking factor. I can't prove it, but I think what's going on is that Google looks at a number of signals, not just one, that its engineers believe indicate the "thinness" of a web page's content. I believe that Panda takes these signals as a whole and applies a formula to return a value. If the page stays below a certain value, Panda leaves it alone; go above that value, and Panda lays some kung fu on it.
Some may wonder how Panda can be just a ranking factor rather than an algorithm change when it seems to have such a disproportionate effect. I'm with Sullivan on this, though. Consider how much of a difference links make to your standing in the SERPs, and you'll see why.
Written by Brian Chang
Thursday, 14 July 2011 09:05
It's been nearly four months since Google's Panda update first made its presence felt. Dubbed "Farmer" by some, it hit content farms particularly hard. With Google rolling out the third update to Panda, what do we know about this bear that can keep you from getting clobbered?
Barry Schwartz at Search Engine Land reported on the new version of Panda. He noted that Matt Cutts reported at the SMX Advanced Conference that it had been approved, but not yet rolled out, and that he started seeing hints of its influence on SEO forums on June 16. On June 20, he received confirmation from Google that the ranking changes being noted in the threads were probably due to the Panda 2.2 update.
Written by Brian Chang
Friday, 06 May 2011 01:23
Summaries can be defined for each page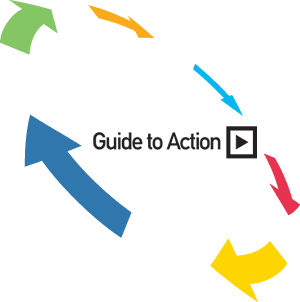 A page's description meta tag gives Google and other search engines a summary of what the page is about (1). Whereas a page's title may be a few words or a phrase, a page's
description meta tag
might be a sentence or two or a short paragraph. Google Webmaster Tools provides a handy content analysis section that'll tel you about any description meta tags that are either too short, long, or duplicated too many times (the same information is also shown for <
title
> tags). Like the tag, the description meta tag is placed within the tag of your HTML document.
Written by Lee Ng.
Thursday, 21 April 2011 03:13
SenukeX is finally here. If you are a long time Senuke user as I am than you probably know how much we all waited to say this. SenukeX has been mentioned first about a year and a half ago and was scheduled to launch about 100 times already but now it is finally here.
Forget everything you knew about Senuke and get ready to be blown away with the all new and powerful SenukeX. This is really going to change the SEO game just as the original Senuke did over 2 years ago.
Written by Lee Ng.
Friday, 01 April 2011 09:05
So, what steps to take in order to save your biz after the drastic change in Google algorithm that kicked in Feb., 2011? These changes have affected different sites differently – some have jumped to the top, others – plummeted to the bottom of the Web sea. If you are one of those SEOs whose resource has been hit hard, the last thing you should be doing right now is complaining or resenting.
Instead, take a close look at the changes as they have affected your competition. Take notes and prepare an action plan. One thing I see across niches is that Web 1 domains got a great boost from this change and Web 2 (e.g. Ezinearticles.com) have been slapped hard. But it is only a general tendency and there are exceptions. These exceptions deserve a very close look.
Let me give you a deeper insight into the whole thing. But first, the general tendency should not be taken lightly. If you do not have your own domain but instead, relied on Web 2 properties, then it is now time to diversify into Web 1. Ok.
Page 2 of 6